Updated 17 May 2021

Please register at the bottom of this page
Login details have been emailed to all registered delegates;
if you don't receive the email, please check your Junk or Spam folder.
Otherwise, please contact me directly.
A one-day event on the magnetisation of magnets in isolation and in assemblies such as motors, and the associated measurement of magnetic fields.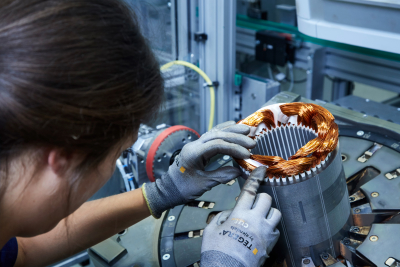 Magnetic technologies play an increasingly critical role in products of all kinds, from simple kitchen cabinet catches to the complex motors in electric cars and much more. Simply put, the modern world would not be possible without magnets. This seminar will look at magnetic components in manufacturing and the  assembly process – when they come into the production line, how they need to be handled, when and how their magnetic fields are created, the impact of the field on the rest of the assembly process, how the field specification is confirmed, etc.
These subjects are critical to any company manufacturing products using any kind of magnet – incorrect magnet handling can lead to damaged products, increased costs, line shutdown, and significant HSE concerns, amongst other issues.
Speakers from industry and academia from the UK and Europe will highlight the state of the art in these capabilities.
CHAIRS

Jeremy Tompkins, Vacuumschmelze GmbH & Co KG
Graeme Finch, NPL
Philip Keller, Metrolab
DRAFT PROGRAMME

The programme will consist of talks with Q&A, exhibitors, and networking sessions.
Approximate Start Time: 13:00
Approximate End Time: 18:00
All times GMT
EVENT PLATFORM

The seminar will be hosted on hopin because it offers an intuitive online conference experience. As well as the talks on the Stage, at any time you can
visit and talk with exhibitors in the Expo,
set up small Sessions to talk together,
search for and Invite delegates you want to speak to through the People list,
Chat to the whole event, a session or an exhibitor's booth,
Ask questions of speakers and the whole event via Chat,
examine the event Schedule in Reception for any changes,
try the random delegate connection of Networking (an online version of standing in the queue for coffee and talking to the person behind you).
CONTINUING CONTACT / GDPR

Please note, by providing contact details during registration, you authorise us to
use these contact details to let you know details of this event, and
add your contact details to our contact database to let you know about future events that may be of interest.
Please let us know at enquiries@ukmagsoc.org at any time if you do not wish to be contacted in this way. Also, we can remove you from our contact schedule at any point in the future.
SPONSORS