Updated 4.4.23
SOLD OUT
Registration is now closed

Limited places available

PLEASE NOTE: YOU MUST REGISTER BY THURSDAY 2 MARCH AND RETURN THE FORM THAT YOU WILL GET SENT BY MIDDAY (UK TIME) ON FRIDAY 3 MARCH TO BE ABLE TO GO ON THE PEMC TOUR. ANY LATE FORM SUBMISSIONS WILL UNFORTUNATELY NOT BE ABLE TO JOIN THE TOUR.
Electrification (full or hybrid electrification) is the key technology to enable zero-carbon emissions for the UK transportation sector, however, the state-of-the-art technologies do not provide feasible electrification solutions. Current electrical systems are too heavy, inefficient and do not meet the reliability requirements.
This seminar will focus on various aspects to enable lightweight electromechanical drives for future transport, especially aviation. Speakers from industries and academia will provide insights on subjects covering design, optimisation, manufacturing and testing, in addition to the up-to-date technologies developments. Aspects will include electromagnetic topologies, materials developments, mechanical challenges, and thermal solutions.
Lab tours will be provided following the talks to the Power Electronics, Machines and Centre (PEMC) Building, Jubilee Campus, University of Nottingham. The 5,500 square metre PEMC is home to the Power Electronics, Machines and Control Research Group, thought to be the largest such group of researchers in the world, as well as the Driving the Electric Revolution Industrialisation Centre – Midlands, and the 20MW UK Electrification of Aerospace Propulsion Facility.
VENUE
The Jubilee Hotel and Conference Centre
Triumph Road
The University of Nottingham
NG7 2TU
ACCOMMODATION
The Jubilee Hotel and Conference Centre
Triumph Road
The University of Nottingham
NG7 2TU
To book accommodation, please contact the hotel direct on 0115 876 0900 and ask to speak to the reservations team or you can book on their website here.
Please note that these rooms are subject to availability and we recommend you book early to avoid disappointment.
PROGRAMME
The event will run from 09:00-17:30 (UK time) and will include talks and a tour of the new facilities at University of Nottingham. Please note that to join the tour, you must register by 2nd March and return the form you will get sent by midday 3 March to join the tour due to the strict policy in place by PEMC.
DIETARY REQUIREMENTS
Please let us know as soon as possible if you have any dietary requirements we need to be aware of.
DRESS CODE

The dress code for the event is business attire / smart casual.
CONTINUING CONTACT / GDPR

Please note, by providing contact details during registration, you authorise us to
use these contact details to let you know details of this event, and
add your contact details to our contact database to let you know about future events that may be of interest.
Please let us know at enquiries@ukmagsoc.org at any time if you do not wish to be contacted in this way. Also, we can remove you from our contact schedule at any point in the future.
PHOTOGRAPHY
We will also be taking photos at the event. If you do not wish to have your photo taken during the event, please contact events@ukmagsoc.org
PARKING
Parking is available close to the Conference centre. It is pay and display, however we there is a permit available which will be shared with you in advance of the event. Please print this off, fill out, read the details and place this in your car. Please view campus map below to find the closest car park.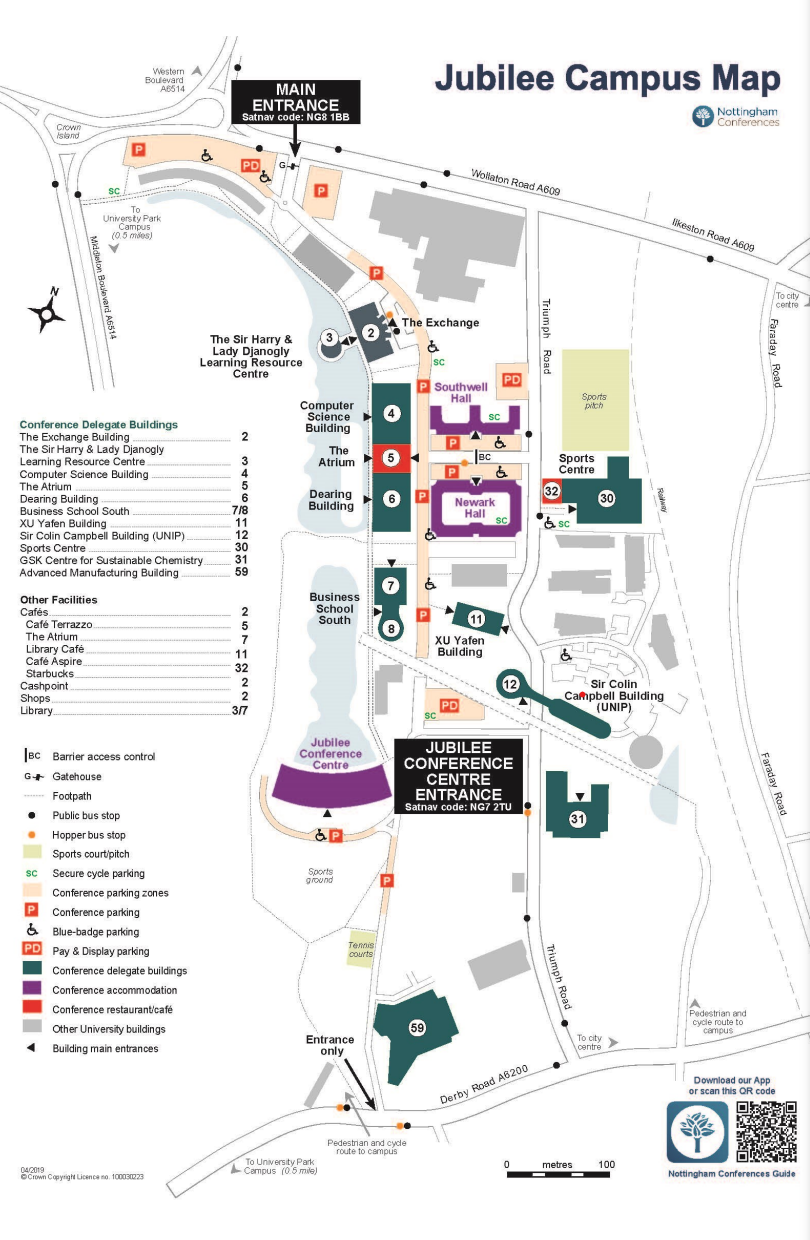 Sponsors